Teacup stool; in white, red, yellow or orange. $230…ouch!
Dealing with this issue at the moment. I'll make it through this, I'm tough.
(via tiresome)
Ever fallen asleep behind the mouse while Photoshopping into the night? Did you dream yourself into a Michel Gondry-esqe fantasy in which you were forced to battle colossal magnetic lassos to keep them from destroying the planet?

Were your hands so large that you were unable to defeat evil Lasso-saurus with the shortcut for deselect? (Command/Control-D)

Behold! A friendly frame without an agenda for world domination. No, it's no nightmarish vision of weary-eyed design time. It's a picture frame that brings the digital fun straight to your desktop, no, your DESK top.

The Photoshop Photo Frame is designed with all the familiar features of a standard Mac OS X Photoshop window — scroll bars, gray and white checkered pattern and all. Every detail pixelated and screen-printed to perfection.
I think this would be a great gift for Kyle this Christmas. I might actually attempt to make it myself, It's pretty expensive for a frame! Link
I love Charleston, South Carolina. This is just a vacation rental, but this is ideally what I want. It's so simple and nice. A true mix of R's and my styles.
This seperate 2 bedroom apartment has been complete renovated and professionally decorated to the highest detail. The almost 800 square foot apartment comes complete with high end kitchen appliances and granite counter tops; full size stackable washer/dryer and iron/board. Bath supplied with full supply of toiletries and hairdryer. Available upon request are basic copy and fax services.

Offstreet parking is shared in the driveway.

The location is walking distance to everywhere. One block from Hominy Grill, Lana, Fuel restaurants, two blocks from Trattoria Lucca, three blocks to King Street. Delivery menus are in unit. Grocery store is six blocks away.
114 days till Christmas. The uncomfortable family togetherness, the loads of food presented in front of you, the carols that are non-stop playing from Thanksgiving till Christmas day, the pressure to make sure you get that perrrrfect gift for the people you love the most…
I really dislike it all. I wish I could fly to someplace tropical and skip the entire holiday all together.
I do like wrapping presents. I'm good at it and use ribbon and cute things.
Late night randoms;


Even though these are peep-toe, I think I'm going to buy them. I love the shape of them, just so different. Symmetric. && "4.25" high in rear, 0.75"platform" YES PLZ.

What the hell is a truffle? I've read about them, and I still don't understand. I doubt I've ever tasted or smelled them since they seem to be crazy expensive. I also am not a fan of fungus. I do think they look like little brains.

Luxirare; I've been going a little back through this blog. I love everything I see but swear she's a physcotic killer. All the glass, sterile enviroments, chains, steel… this list goes on and on. I'm amazed and love the blog, but really, what's going on here? Or did I just watch too much Dexter?

I haven't read much of this blog, I just lol'ed at the name: http://illwearanycoloraslongasitsblack.com/ I'll have to add this to my GReader list… (That's topping over 300+ blogs, yiiiikes)

I talked to my friend Jon in Connectitcut and we were throwing around the idea of me going up there again for a long Halloween weekend again. I mentioned I should invite R since his girlfriend would be around, and no one wants to be a third wheel. R said I should fly up to NY and we could drive up to CT (~3hrs.) for a day or two. I don't have any real Halloween costume ideas, I thought about going kinda skanky since I've lost some weight, but I think I'm going to just put together a Daria costume. I've needed a reason to buy awesome combat boots for awhile. It's like fulfilling 16 year old Allie.
Okay, bedtime. I leave you with this.

I hope my boyfriend sees this. I love you more than anything already, but this would be nice. I'll make you pancakes every Sunday morning for eternity.

BurdaStyle Kristen pattern
Size 34 top and 36 skirt
Top shortened by 5cm
Black cotton elastane as main fabric
White eyelet as contrast
Both from Tessuti
I found here. I wish I had time/patience to mske this to wear to Jessica's wedding in October.

Wooden Lime Green Cat :D This is so cute. Little pink eyes. Jingle Jingle.
This morning before work I stopped by The Vitamin Shoppe to pick up some more GABA; because it really did help with my flight freakout/stress. I'm going to try and talk my mom into trying it this weekend. She's really stressed between her job, and all the stuff going on with my grandmother. I thought about picking up some sort of memory supplement, but I feel that might offend.
I also got a few nutrition bars, which I love. It really makes it easy for me to diet. There is so many different types and flavors, it keeps it different. I got one by Gnu; (pictured above) it was the Chocolate Brownie bar.
One bar deliciously provides almost 50% of the Daily Value of Fiber
Smile. Gnu Bars promote natural regularity and digestive health, gently and effectively
Fiber helps lower cholesterol which is good for your heart
Fiber absorbs and helps eliminate toxins from your body
Fiber-rich foods aid in weight loss by making you feel fuller longer
Only 130 – 140 Calories (varies by flavor)
Pretty awesome, hmm? I finally picked up a Lara bar, which I've heard about from every single person I've met at the gym. I'll probably have that for lunch. Also, a Fullbar which will be dinner.
I'm driving with my mother down to Ft. Myers for the weekend after work. I work till 6, and I get home at 7, and be in down at her place by 9:30ish. I'm going to be exhaused. I'm bringing my laptop to keep my sanity. I suggested we all go get our nails done.
I've spent most of this week planning Rodney's trip down here in October to go to my friend's wedding. I picked a little place on the beach, I'll discuss that more later. I mentioned this to my mother, and now she wants me to plan Christmas week at the beach with family. /stress /stress /stress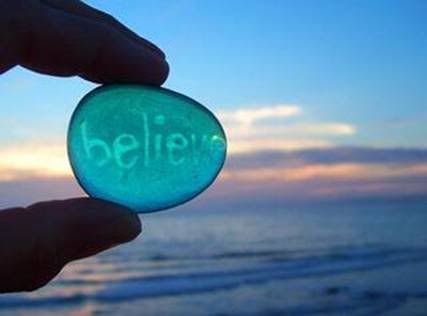 To "let go" does not mean to stop caring, it means I can't do it for someone else.
To "let go" is not to enable, but to allow the realization I can't control another.
To "let go" is to admit powerlessness, which means the outcome is not in my hands.
To "let go" is not to try to change or blame another, it is to make the most of myself.
To "let go" is not to care for, but to care about.
To "let go" is not to fix, but to be supportive.
To "let go" is not to judge, but to allow another to be a human being.
To "let go" is not to be in the middle of arranging all the outcomes, but to allow others to affect their own destinies.
To "let go" is not to be protective, it is to permit another to face reality. To "let go" is not to deny, but to accept.
To "let go" is not to nag, scold, or argue, but instead to search out my own shortcomings & to correct them.
To "let go" is not to adjust everything to my desires, but to take each day as it comes, & to cherish myself in it.
To "let go" is not to criticize & regulate anybody, but to try to become what I dream I can be.
To "let go" is not to regret the past, but to grow & to live for the future.
To "let go" is to fear less & to love more.
So so pretty. I love simple, danity earrings. I've been looking for a pair that I could wear often. Here is a link to these earrings. The shop keep? has a awesome blog as well, I've been following for awhile! Pulp Sushi!
The David Lynch Foundation Television group has published a set of twelve photos from their recent interview with Billy Corgan.  Check them all out here – they're fantastic!
According to some reports, toy designer Tim Kehoe spent 15 years and $3 million US to bring his vision of colored soap bubbles to market. Making a colored bubble is apparently hard enough, but the real challenge is making them non-staining. That's right: By virtue of some very fancy dye chemistry, Zubbles are only colored as bubbles. Once they pop the color disappears. After years of hype, they can finally (and only) be purchased here.
Topshop AW09; Kinda makes me wish Rod was in NJ instead of Knox so I could talk him into taking the Path in and going to to Topshop.


Funky Lunch; all so so so cute. I wish I was better at getting up in the morning so I could make some of these for lunch at work.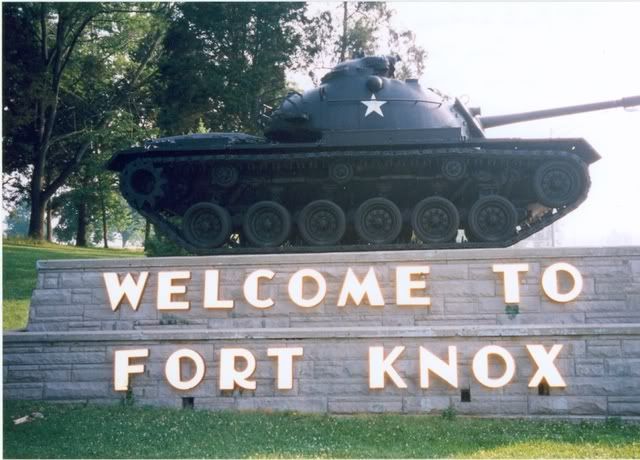 Be back Monday :D