The woman governed by Aries possesses a brilliant and independent mind coupled with vigorous energy. She is usually a clever conversationalist and excels as a hostess.
This female is often very successful in maintaining both a career and a family. Indeed, she tends to be a better partner if she is working or has an outside interest.
The woman ruled by this Sign is invariably elegant in appearance and possesses an impeccable sense of taste.
As a sweetheart, her worst faults are the occasional bout of jealousy and the wish for a competitive social life. She is most happy when in a relationship with an individual who is both passionate and possessive…one who is determined to make a mark upon the world. When involved with a weaker character, this woman will eventually be overtaken by unhappiness for she cannot bear to see others succeed where her partner fails. Under such circumstances, then this female may well become grumbling and ungracious…apt to constantly find fault. However, when partnered with the correct mate, she is totally fulfilled and will remain faithful for life.
As a mother, the Aries woman is stern but loving. She never allows a tantrum to go unpunished, but will readily forgive and forget. It is in her nature to take an interest in her children's education and be ambitious for them, but she must curb her tendency to dominate. The female ruled by this Sign will always keep a home for her offspring as long as she lives and they will have no doubt that she is certain to be in their corner during times of trouble.
Witty and clever, the Aries female is interested in self-improvement. She is also efficient, generous and companionable. Pride is one of this woman's outstanding qualities. Indeed, she sometimes possesses such a superior opinion of her loved ones that it shows plainly in her behavior and may result in others being jealous and resentful.
This woman can be somewhat extravagant…so generous that she frequently overdoes the giving for family and friends, often making people uncomfortable by the weight of their obligation to her, which she is never quite willing for them to repay.
Oh hai migraine. Grumble.
Just going to obbess over these Balmain shoes for a bit. I'm really on a shoe kick.

They will only set you back right around $2,500…
OR, you can buy these sad, sad, sad, knock-off's for $22.55…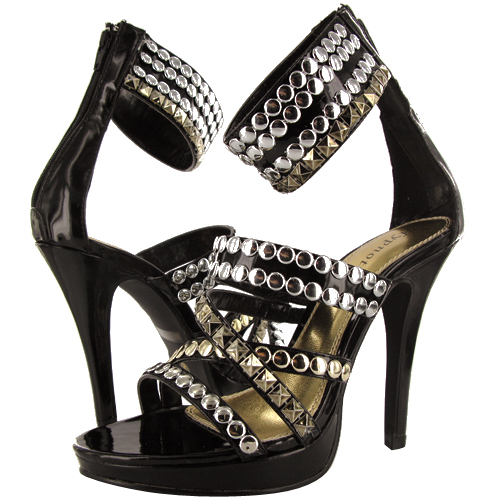 I know the golden rule, if you can't afford it, don't buy knock-off's. /sadface
One more of these beauties:

(look at that dress!!!)
What I am actually saying is that we need to be willing to let our intuition guide us, and then be willing to follow that guidance directly and fearlessly.
— Shakti Gawain

I'm trolling Flickr this afternoon, how cute is this cat costume? If I could loose another 15ish pounds by Halloween, I'd love to rock something this sexy. I love dark-haried pin-up style shots like this. Such good inspiration. (Thinspiration!)
We did some inversions this past Tuesday in Yoga. It really has me wanting to go to as real studio. I love Tuesday's instructor, she's amazing and plays Thievery Corporation. I was surprised that out of 15-20 people there was only 2 of us that could do wheel pose (below). Down to up, not up to down. It makes me want to gain more strength and develop my practice. I'd love to be able to do scorpion pose, which is the one above, but your feet are touching your head.
How amazing are these cookies? That piping!
The Mighty Wallet™ is tear-resistant, water-resistant, expandable and, most importantly, recyclable. Made from Tyvek® it resists tearing because of thousands of interlocking plastic fibers spun in random patterns giving the wallet incredible strength.  It's water resistant & features a writable surface conveniently acts as a quick note pad on the go. It comes in a ton of different colors and designs. At $15; I think I'll be picking one up.
I've been on the lookout for positivity for a few months now. It's something I've honestly struggled for as long as I can remember. I've made list of Positive Affirmations for this week in my personal journal. Most of them this week are focusing on my issues with self image.  I read a great piece about them here, that really got me started. Also, this flickr account has some beautiful affirmations, like the one above.

These shoes are $7.99, and OUT OF STOCK. Why?! How amazing are these? I wish I'd stop lusting after items that I would just buy, and they'd collect dust, but I none the less, would love them. What would you wear these with? Don't forget to check these out. (To die for!)
I'd really like to do a walk-thru. I wish I had 4+ months of paid vacation, and someone dedicated enough to do this with me. I think it would be amazing.
Really slacking on work today; I don't know, Friday's are just so distracting. All I want to do is browse, and add more to things to the, "I wish I could buy" list. I'm such a consumer. I like to call it, "connoisseur of cute". Then it doesn't sound as bad…right?

Donna O Designs

Punky Bunny 300 (I LOVE this shop!)
I've been looking for a handmade ring to replace the ring I broke. I think I need something a little tougher. I also would like something totally girly/lovey/cute/couple/barf status. I think I would get one with our names. This would also make a good gift for my friend for Christmas; her boyfriend is deployed.

I think I once made a bet with Rodney, and I said if I was wrong, I'd make him breakfast every Sunday morning for eternity. Let's just say, I lost. This usually has me looking at cute pancakes, since I really am not a fan of breakfast foods, pancakes are all that I can tolerate. I'll send him e-mails with all these cute pancakes I find on the net. This is at the top of the list! You can get one for $20 here. I'll be asking for this for Christmas. ;D
Enough consumerism, this weekend is PACKED. I seriously don't have much free time at all. I'm actually busy every weekend untill mid-October… what a change!
Tonight I am going to Cafe Hey with Weg, Clark and Trey. A friend of mine, JB, is premiering his movie, "All My Friends". It should be decent, besides I usually like JB's hippy/thespian friends. There is an "after party" (aka; get totslly craptastic schwasted) afterwards at my friend's house, but I think I'll be skipping because I'm waking up at 8am to go with bride-to-be to her hair appointment then look for weddding makeup/bathing suits for me.
Sunday I'm going to a gathering at my friend Kyle's for the MTV Music Video Awards. +++
I was talking to a friend about Mars Volta, and how I went and saw them sometime in 08, I looked up the concert on youtube. This is my favorite song by them.
Also this is the only concert I HAD to leave the pit because I was SCARED for my life.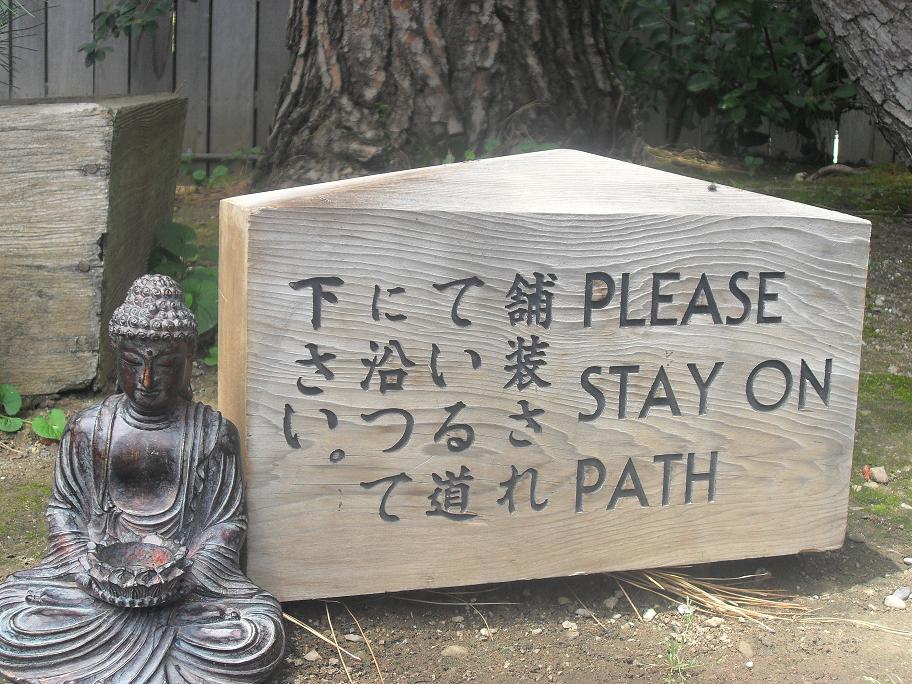 I can't help I'm drawn to black.
Jessica's upcoming wedding really has weddings on my mind. She's asked me to do her make-up for the ceremony, which is truly an honor. Let's see if she likes the ideas I have! Maybe I'll get fired!
I love this dress, I found it while looking up ideas. It can be found; Dolly Couture.
(I wonder if I could pull-off that length!)
Words cannot describe how much I love this! The couple's attire is impeccable, and the veil and the skirt blowing in the wind is just so glamorous.
Edward Hopper, born in Nyack, New York (1882). By the time he was 12, he was already six feet tall. He was skinny, gangly, made fun of by his classmates, painfully shy, and spent much of his time alone drawing.
After he finished art school, he took a trip to Paris and spent almost all of his time there alone, reading or painting. In Paris, he realized that he had fallen in love with light. He said the light in Paris was unlike anything he'd ever seen before. He tried to recreate it in his paintings.
He came back to New York and got a job as an illustrator at an ad agency. He hated the job. In his spare time, he drove around and painted train stations and gas stations and corner saloons. He'd sold only one painting by the time he was 40, but his first major exhibit at the Museum of Modern Art in 1933 made him famous—paintings with titles such as "Houses by the Railroad," "Room in Brooklyn," "Roofs of Washington Square," "Cold Storage Plant," "Lonely House," and "Girl on Bridge."
He'd also been an illustrator for business magazines, and he became one of the first American painters to paint office scenes. Several of his paintings show office managers surrounded by gorgeous, buxom secretaries, or people working late at the office, sitting at desks high above the city.
He lived and worked in the same walkup apartment in Washington Square from 1913 until 1967. He ate almost every meal of his adult life in a diner. He never rode in a taxi. He loved the theater, but he always sat in the cheap seats. He never had any children with his wife, and he never included a single child in any of his paintings. The closest he came was a painting called "New York Pavements," showing a nun pushing a baby carriage. His painting "Four Lane Road" is his only painting that shows people actually communicating: a woman is yelling at a man.
Edward Hopper said, "Maybe I am slightly inhuman … All I ever wanted to do was to paint sunlight on the side of a house."