I should take a picture of R's dog, Allie (harhar) like this for him.
I decided to signup for some group training at the gym. I'm not really sure what I should be doing to maximize my workout. I tend to just do random things.
Monday, Wednesday and Friday; I do 30mins on the elliptical, then 30mins on the weight machines (some days legs, some days arms), another 30min cardio, (this time the arctrainer or bike) and finally 30mins of floor exercises. The floor exercises consist of squats, ball cruches, (like the picture above) lunges…etc. If I am feeling awesome, I'll do another 30mins of cardio. Usually I just go and sit in the sauna for as long as it takes to read two magazines.
Tuesday and Thursday; I do an hour of yoga in a class. On those days I usually just do the elliptical for an hour after.
I've lost 4 pounds over the weekend, even though I ate a piece of pizza Friday evening, and had 2 beers and half a chicken sandwhich Saturday. (I didn't eat the top bun, and had no toppings on it.) I also do not workout on Saturday and Sundays. I don't know how I lost the weight. I'll be interested to see what I weigh today.
The trainer I signed up with is named Jessi. There will be three girls in the group including me. This morning I was texting them to figure out what days would be good to meet up. I'm very glad they could work something out for weekday nights. I'm stupid and excited to meet other females. Maybe they will want to workout with me other than the night we all meet together.
It is $75 for an hour every week for a month. So, about $20 for an hour. (I'm not sure if it is 4 or 5 classes.) It's expensive but I really need a guide and make sure my form is correct.
My coffee is finished, I need to get back to work. >_<
R is in the field, he sent me this picture because he said I liked butterflies. (I once kinda flipped about about going to a butterfly garden.) It's kinda weird seeing a gun and a butterflly. Some kind of symbolism there?
He said he's slept about ~5 hours in 3 days. Rough. Still cute.
Omg, cutest most perfect puppy ever. I love you puppy. HERE.
Today I made the Cookies and Cream/Oreo cupcake-cheesecakes that I mentioned here.
This made my heart happy.
A co-worker asked if R was black yesterday. I lol'ed pretty hard. I guess compared to me, he is pretty damn dark skined. :P
I love our colors together. Were like mocha and cream!
Love, Love, Love!
I'm still not looking at wedding things, just thought I'd share these; swoon.
(HERE)
I think I shall be ordering these very, very soon. I love how cupcakes look in them. I don't care what people say about them being a pain to take off, I heard you can just snip a notch in them before filling!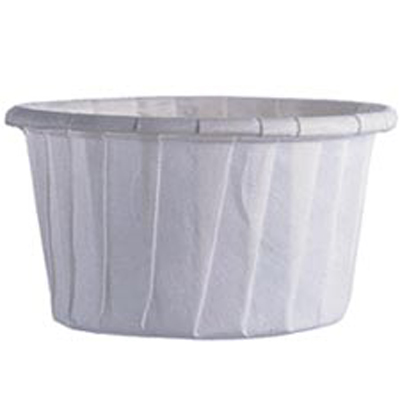 Dark Chocolate Truffle Cupcakes
Pretty, pretty!
Couldn't resist reposting… I need to learn how to use fondant, asap. It would take baking to a whole new level.
(via cupcakejunkie)
Damn Galadarling and her sneaky way of advertising… Now I'm wanting;
The Korres Color Discovery Kit is the perfect way to achieve a natural glow. This limited-edition six-piece set includes Provitamin B5 & Rice Bran Mascara in Black, Cherry Lip Gloss in Nude, Shimmering Eye Shadow in Sheer Gold, Soft Eyeliner Pencils in Black and Gold Shimmer, and a reusable makeup bag.
An $82 Value for $ 35.00
Grumble. I love trial sized sets. I'm weak. "It's only $35…."
Things I like today;
Jane from SeaofShoes hair, it's so beautiful. As well is her skin, clothes, body…pretty much everything about her is beautiful. I wonder if I could pull off that color hair. I'm thinking about e-mailing her asking what she does to make her hair have those soft loose curls, maybe she could do a hair post..?! (Probably not.)

This dress from Christopher Decarnin's amazing SS09 collection. Power shoulders! And yes, that entire thing is studded. !!! This is the type of things I think about to inspire me when I'm doing 200 ball crunches.
The hilarious contrast between Rodney's work day and mine. Also, Rodney found out he did very well on the Border Patrol test, which means (hopefully!!!) he'll get a full time job. That will really, really make him happy, and in turn, me so happy for him.
Yoga tonight that will hopefully relieve some stress/make my back feel better. I wasn't too impressed with the last two yoga classes at Shapes, but maybe they were having yogi off days.
Both! of my bosses are out of town today. So, I'm picking up a few more hours which is great because I won't miss any hours on my paycheck when I go out of town next week (To see R!!), and well, no bosses here!
Things that I'm not liking today;
Crazy intense back pain. This has been going on for about two months. I think it's time I see a doctor about this. Boss #2 said he's going to call me tonight, his best friend is an ER doctor, and might be able to direct me what to do/who to talk to.
This could probably go into both categories, lately I've been re-evaluating friendships in my life, and distancing/cutting myself off from a lot of people. I think I've grown out of alot of my friendships. The seven year itch, of friendships..? I've noticed my moods have drastically increased in happiness. Life just seems easier when it's simple. On the hard side, it's not exactly easy to come with grips that some people just should not be in your life anymore.